Milwaukee, June 19, 2017 – Tikkun Ha-Ir of Milwaukee has been selected to cohort ten of the UpStart Accelerator = the Jewish community's leading engine behind the success of innovative, early-stage organizations. Selected from the Accelerator's largest applicant pool ever (92 from across the world), Tikkun Ha-Ir will join a cohort of eight other organizations that are opening up new access points to Jewish life.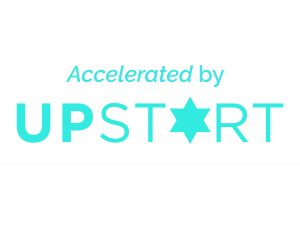 Since 2006, the UpStart Accelerator has served as a launch pad for 38 Jewish organizations, providing them with the training, network, and funding needed to transform vision and passion into game-changing Jewish social ventures. Current organizations and alumni include Moishe House, Orot: Center for New Jewish Learning, 30 Years After, Jewish Kids Groups, and Urban Adamah.
"We are deeply humbled and so grateful for the opportunity to examine, develop, and expand the impact that Tikkun Ha-Ir will have both within the Jewish community of Milwaukee and toward the greater Milwaukee area," says Tikkun Ha-Ir Executive Director Sami Stein Avner. "As a developing organization with big plans, this support will deepen Tikkun Ha-Ir's opportunities to build community through study and action."
Below is the full list of this year's cohort, including Tikkun Ha-Ir, which will join the thirty-eight organizations and alum already in the UpStart Accelerator network:
Eshel (New York) – Creates community and acceptance for lesbian, gay, bisexual, and transgender Jews and their families in Orthodox communities.
JQ International (Los Angeles) – Builds and strengthens a community that nurtures a healthy fusion of LGBTQ and Jewish identities.
Makom Community (Philadelphia) – Creates family-centered Jewish experiences where parents are empowered to build a Jewish life that is personally meaningful for their family.
No Shame on U (Chicago) – Works to eliminate the stigma associated with mental health conditions in the Jewish community.
Olive Tree Arts Network (Chicago) – Uses creative expression to promote understanding, cooperation and peace in our multi-faith society.
The Open Temple (Los Angeles) – Inspires individuals and families towards a life of Jewish curiosity, creativity, and critical thought.
Or HaLev: Center for Jewish Spirituality and Meditation (Israel) – Teaches Torat Chayyim, a Torah of insight into everyday life and the practice of skillful living.
Pico Union Project (Los Angeles) – Brings diverse cultures together through song, story, art, food and prayer.
Tikkun Ha-Ir (Milwaukee) – Encourages the Jewish community to build a more just Milwaukee through study, action, and civic engagement.
"This is an exciting time for Jewish innovators. We're seeing an unprecedented demand for – and investment in – organizations bringing something new and fresh to Jewish life," says Aaron Katler, CEO of UpStart. "This Accelerator cohort represents some of our community's most forward-thinking and creative organizations. We look forward to partnering with them to accelerate their growth and enabling them to reach their community-changing potential."
More information can be found at http://upstartlab.org/cohort-10/ .
About Tikkun Ha-Ir:
Tikkun Ha-Ir, Hebrew for "Repairing the City," is built on the Jewish tradition of TIKKUN OLAM – repairing the world. Established in 2003, Tikkun Ha-Ir is made up of diverse Jewish congregations and organizations in the Milwaukee area working together to confront and help solve problems facing impoverished families. The goal of THI is to help build a more just and supportive community in Milwaukee through study and action. www.thi-milwaukee.org
About UpStart:
UpStart partners with innovators to redesign the experience and expression of Jewish life. UpStart recently announced a merger with Joshua Venture Group, Bikkurim, and the U.S. programs of PresenTense, creating a one stop resource for nurturing Jewish innovation nationwide. Since its inception, UpStart and its merging partners have fueled the impact of over 1,300 organizations and trained nearly 3,000 of the Jewish community's most inspiring leaders. UpStart now hosts programs in 13 communities across the country, supporting entrepreneurs and communal leaders looking to generate and nurture community-changing ideas.  www.upstartlab.org