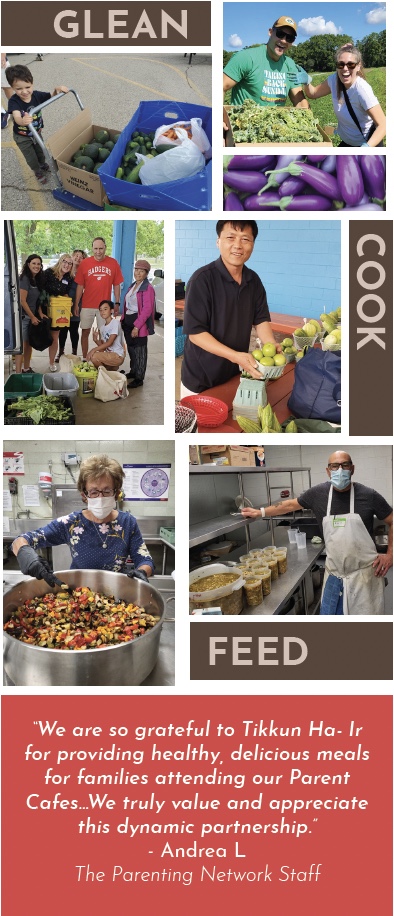 The 2023 Veggie Chop Shop Season was a Great Success!
The THI Veggie Chop Shop is a community meal program that utilizes excess produce from area farmer's markets and groceries and turns it into healthy and delicious meals for the food insecure right here in Milwaukee.
Tikkun Ha-Ir's Veggie Chop Shop has had a successful season this year thanks to our amazing farmers, staff, and volunteers! We hosted a thank you lunch at All People's Church, VCS' cooking and chopping location for VCS volunteers along with the volunteers and staff from the Church and St. Vincent DePaul meal program. We celebrated this partnership and another successful season with a partner/volunteer luncheon that included fresh cider made with one of the All People's parishioner's cider presses. Jelli's Market in Helensville let us glean gorgeous Honeycrisp apples and we made good use of them. 
We are so pleased to share that as part of the collaboration that came out of these programs, 2,000 people received meals weekly this summer! 
THANK YOU!!
Questions? Contact Brandice Kircher, THI Food Justice Director at brandice@thi-milwaukee.org
Check out the photos below to see the wonderful work in Food Justice this Season!