You Gave with Love!
Thanks to your generosity, from the Jewish community and beyond, many more families felt warm and cared for this holiday season.
Tikkun Ha-Ir provided gifts for over 1,500 people
through twelve shelters and day programs serving the homeless and the 
hungry.  Your contributions generated 3,000 items in total of winter clothing 
such as hats, gloves and scarves. In addition, you helped to provide 
books, toys, art supplies, blankets, and toiletries.
Spotlight Recipient
---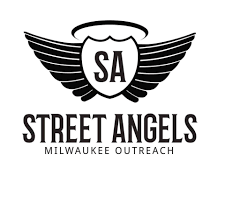 Street Angels Outreach Inc works 3 days a week to provide essential supplies and hope to those living on the streets daily. YOUR donations helped them support the homeless by donating 1,000 pairs of socks! Watch the THI Executive Director share about this donation or read more about it here!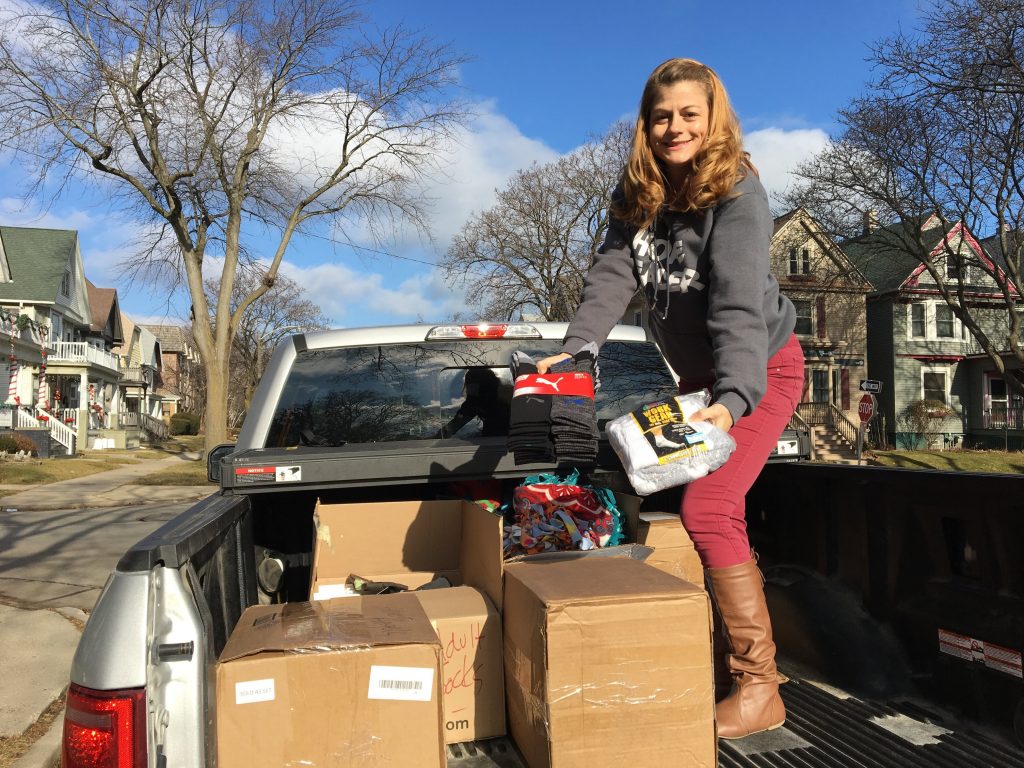 ---
Other Recipient Agencies
Casa Maria
Cathedral Center
COA
Friendship House
Jewish Community Pantry
MATC FAST Fund
Families
Nia Imani
Repairers of the Breach
Rohinga Refugees
Sojourner Peace Center
Street Angels
Voces De La Frontera
Thank you to our sponsor organizations
Congregation Shalom, Congregation Sinai, Congregation Emanu-El Bne Jeshurun, Congregation Beth Israel Ner Tamid, Congregation Shir Hadash, Temple Menorah, Congregation Anshe Lebowitz, and Lake Park Synagogue, Hillel Milwaukee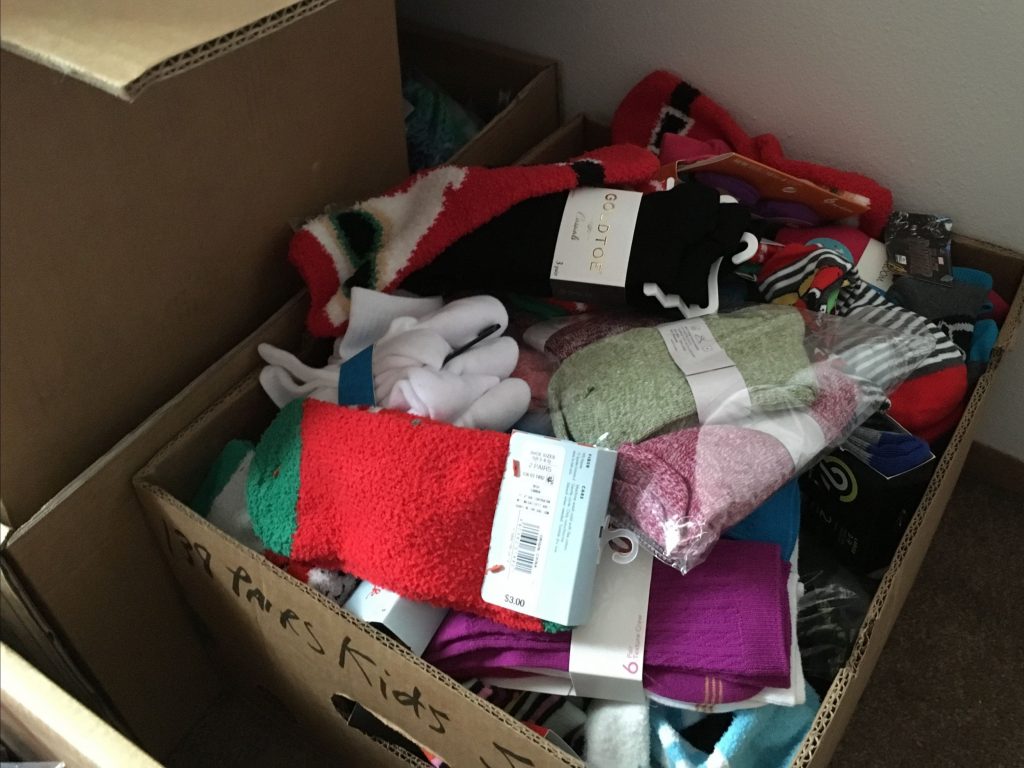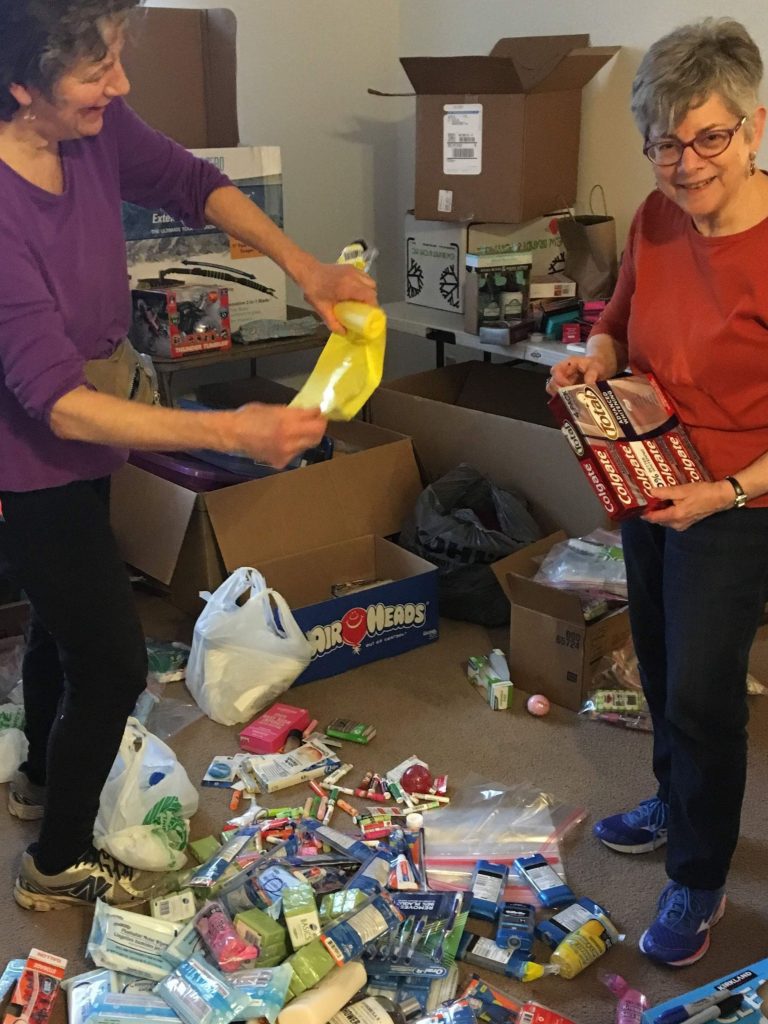 A Sincere appreciation goes out to our volunteers Rachel Howitt and Jill Plavnik, Susan Ellman, Tobey and Cheryl Libber, Jim Hagen, Ed Levitas and Lily Goren,  and to the planning committee for their dedication: Reenie Kavalar, Deb O'Connor, Susan Armour Seidman, Reesa Gottschalk, chairand all our sponsor organizations for supporting and promoting this effort!

A BIG thanks to those of you who contributed funds to support the drive. With some last minute requests, we used funds to buy books, socks, and toiletries to better meet the needs of our recipients.
Lastly, none of this could have been done without the hard work of THI's Project & Development Coordinator Karen Royster.
---
A very special component of this effort is the Holiday Party and Santa visit at Cathedral Center and Friendship House. Thank you to our Santa Shapiro and family, who delivered smiles and gifts this year to over 50 children, mothers and fathers on December 24 adding magic to the evening event. Thanks also to all our volunteers: Ed Blumberg, Sandy Weinstein, Sarah Gimbel, Susan Armour Seidman and Michael Seidman, Sheri and Lloyd Levin, Gary Stein and Talya Levin. Special appreciation to Robin Benedon for coordination and set up.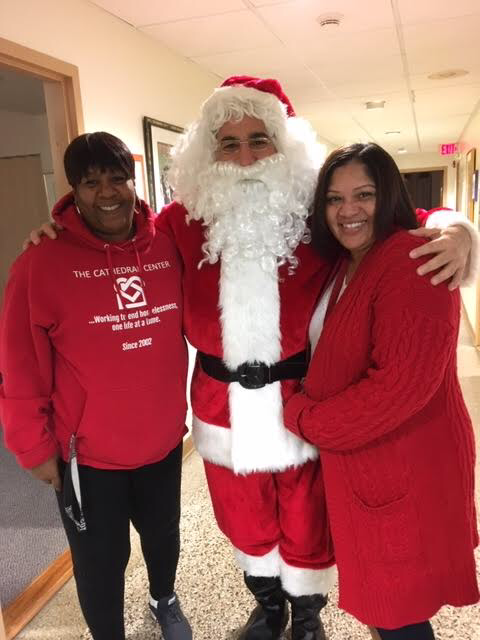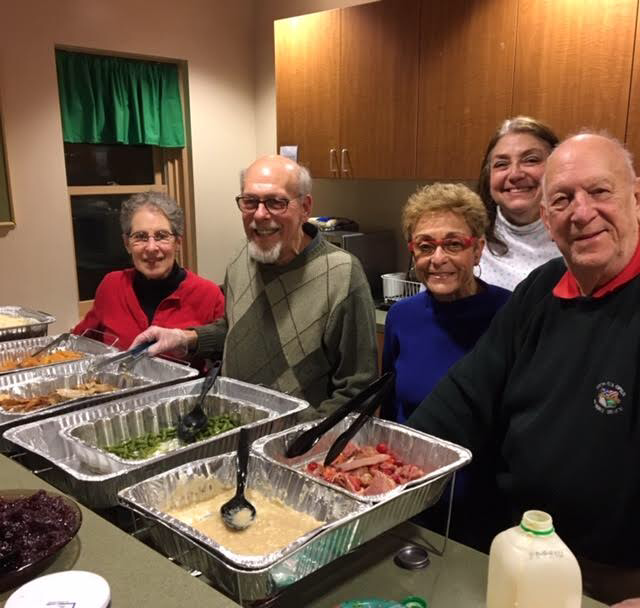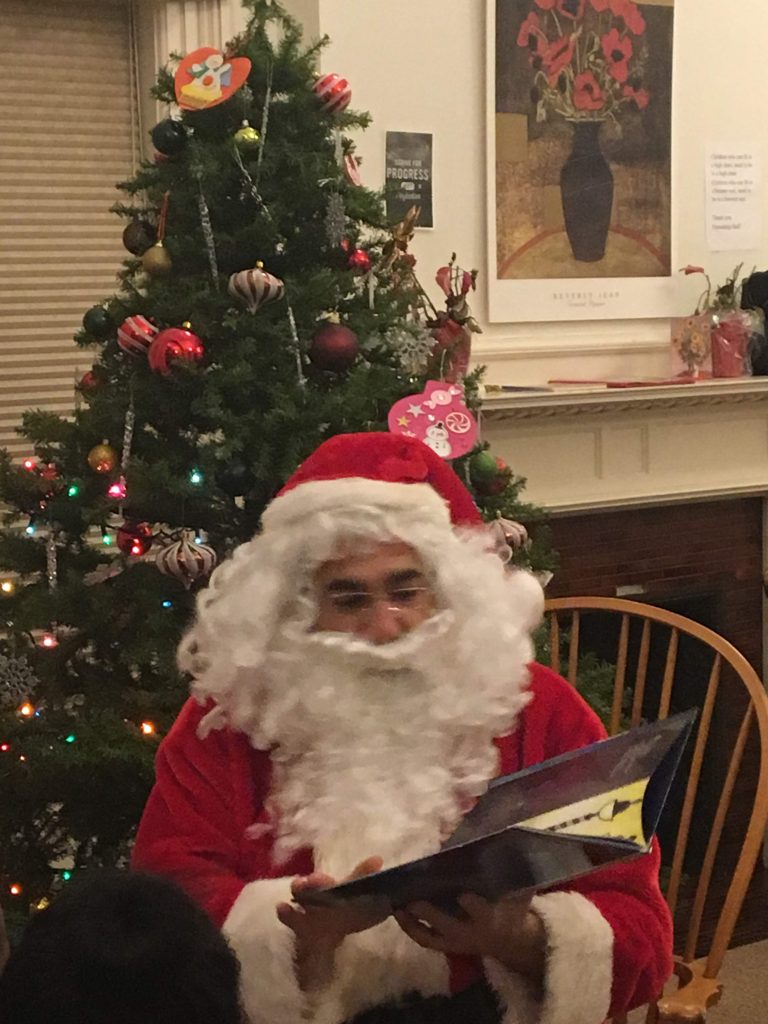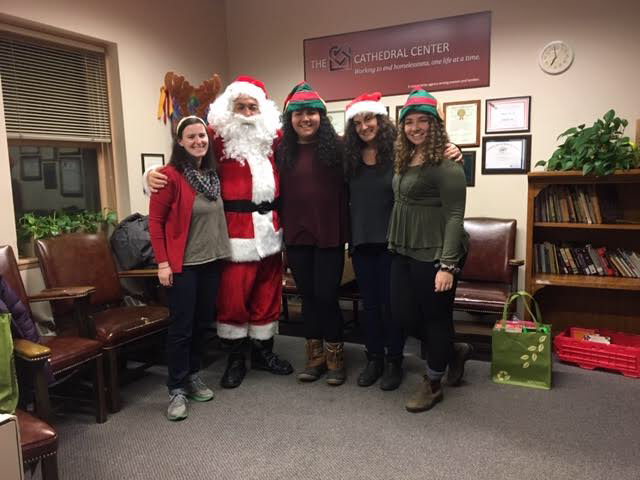 Donate funds to support THI here
---