Meet the Tikkun Ha-Ir Team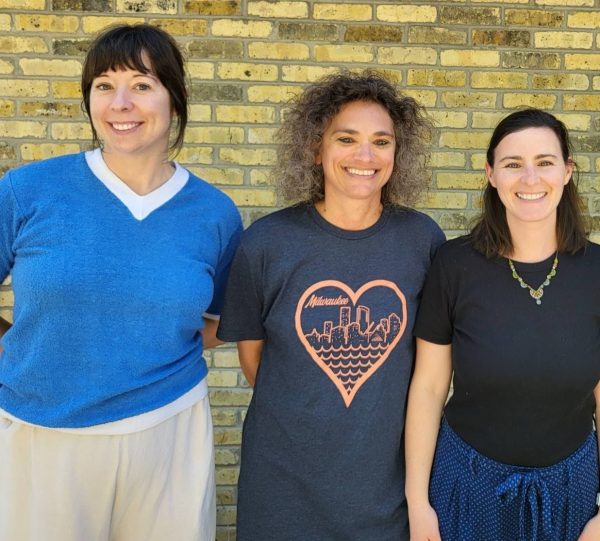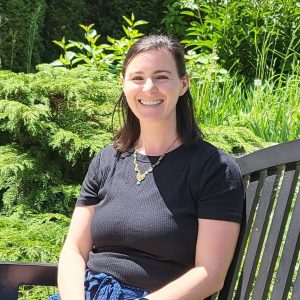 Sami Stein Avner, Executive Director
Sami Stein Avner (she/her) is thrilled to take on the role of Executive Director at Tikkun Ha-Ir of Milwaukee. She is a native of Mequon, WI and grew up deeply involved in the Jewish community through Milwaukee Jewish Day School, Camp Interlaken JCC and BBYO. After graduating from UW-Madison in 2008, Sami worked at Northwestern University as the Program Manager for the Kellogg Management Education for Jewish Leaders program. She then earned an MBA in Non-profit Management and MA in Jewish Professional Leadership from Brandeis University's Hornstein Program. While in Boston, Sami was a PresenTense Fellow working to create a young adult Jewish community, as well as a volunteer with the JCRC's Reach Out! Program. Most recently, Sami lived and worked in Los Angeles running the Diller Teen Fellowship Program, an international program connecting a pluralistic cohort of teens to Tikkun Olam, Jewish Identity, Leadership and Israel. She and her husband and sons are excited to be back in the Midwest and starting this exciting journey with Tikkun Ha-Ir.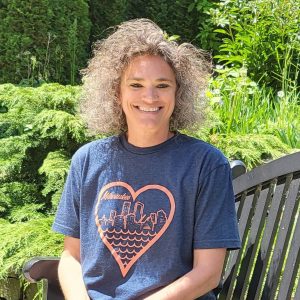 Rhonda Lindner, Jewish Education & WIVEC Interfaith Organizer
Rhonda Lindner (she/her) worked for 27 years as a public school teacher, teaching English and Spanish.  For many years she led a highly successful philanthropy and social action service club.  At her former congregation, Makom Solel Lakeside in Illinois, Rhonda participated in many social justice campaigns and served on the education committee of the religious school. She has also coordinated civic engagement campaigns with the URJ RAC-IL in Illinois and Wisconsin. Since January 2022, she has been serving both as an interfaith organizer for WIVEC and as a Jewish educator for Tikkun Ha-Ir. Rhonda moved to Grafton in early 2020 and lives with her husband.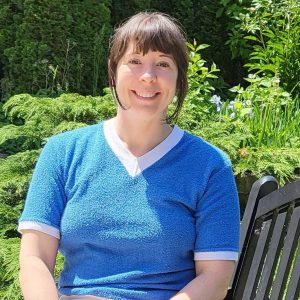 Brandice Kirchner, Food Justice Director
Brandice Kirchner (she/her) studied Conservation and Environmental Science at UW-Milwaukee, then went on to get a Master's of Science in Sustainable Management. She was an environmental educator at an urban nature center, and a focus in programming became cooking with food-insecure children. From there, she worked as a volunteer coordinator and then a partner relation coordinator at one of Milwaukee's food banks. She was responsible for overseeing the partnerships of over 140 area food pantries and meal programs. Brandice loves the intersection of gleaning vegetables and cooking for the food insecure. Gleaning helps reduces waste, and then alongside volunteers, the produce is turned into healthy and delicious meals for those in need. Brandice describes her role as Food Justice Director at Tikkun Ha-Ir as her "dream job."
Contact Brandice for Veggie Chop Shop and Gleaning volunteer opportunities and community partnership opportunities!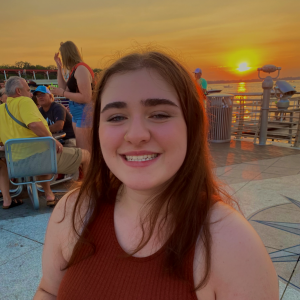 Anna Sully (she/her) was born and raised in Omaha, Nebraska, and is currently living in Milwaukee attending Marquette University. Now in the third year of her undergrad, Anna is working towards a degree in Psychology and English. Her plans after college are not as defined, however, she is interested in traveling as well as nonprofit work, so she is thrilled to be joining what she calls "this remarkable organization."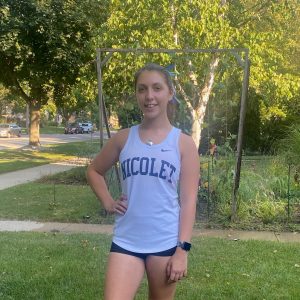 Maddie Kranitz (she/her) is a junior at Nicolet High School. She loves to watch and play sports like basketball, baseball, cross country, track and field, and football. She is an outgoing and hard-working person. Maddie is also involved in many different clubs and activities in and out of Nicolet. Within the Jewish community, she is the Vice President of my chapter, Ahavah, in the BBYO Wisconsin Region, including being on Milwaukee's Jewish Teen Philanthropy Board. In addition, she is a part of USY within her synagogue and is a Madrichah, an assistant teacher at her synagogue for Sunday School. Within Nicolet, she is in Hebrew Club and Hebrew Honor Society.
Along with the activities Maddie does in and outside of Nicolet, she is taking an internship course this school year and working with Tikkun Ha-Ir. Maddie is excited to be a part of Tikkun Ha-Ir because she thinks it is important for all ages to be involved in social justice however that may be. She looks forward to new experiences and making sure that everyone's voices are being heard in the upcoming elections later this fall.