Meet the Tikkun Ha-Ir Team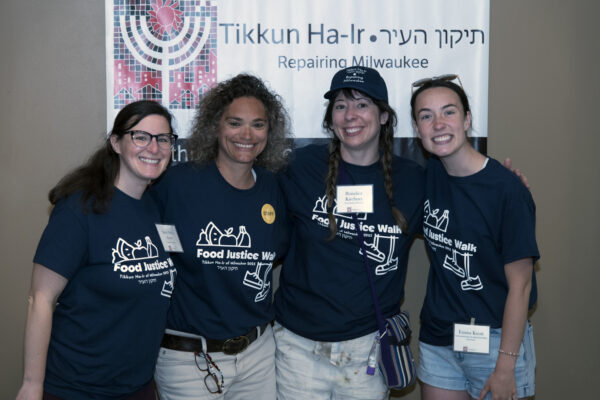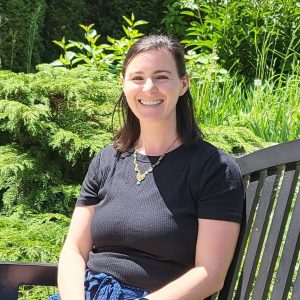 Sami Stein Avner, Executive Director
Sami Stein Avner (she/her) is thrilled to take on the role of Executive Director at Tikkun Ha-Ir of Milwaukee. She is a native of Mequon, WI and grew up deeply involved in the Jewish community through Milwaukee Jewish Day School, Camp Interlaken JCC and BBYO. After graduating from UW-Madison in 2008, Sami worked at Northwestern University as the Program Manager for the Kellogg Management Education for Jewish Leaders program. She then earned an MBA in Non-profit Management and MA in Jewish Professional Leadership from Brandeis University's Hornstein Program. While in Boston, Sami was a PresenTense Fellow working to create a young adult Jewish community, as well as a volunteer with the JCRC's Reach Out! Program. Most recently, Sami lived and worked in Los Angeles running the Diller Teen Fellowship Program, an international program connecting a pluralistic cohort of teens to Tikkun Olam, Jewish Identity, Leadership and Israel. She and her husband and sons are excited to be back in the Midwest and starting this exciting journey with Tikkun Ha-Ir.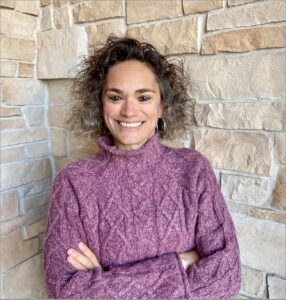 Rhonda Lindner, Education Director
Rhonda Lindner (she/her) began her work as Tikkun Ha-Ir's Educator in January of 2022.  She concurrently works as the statewide Interfaith Organizer for the WI Interfaith Voter Engagement Campaign (WIVEC), a partner of Tikkun Ha-Ir.  In her time at THI, Rhonda has cultivated relationships with sponsor organizations and partner organizations in the Jewish community, as well as many interfaith and community organizations in the greater Milwaukee area.  She currently serves on committees focussing on voting rights, housing equity, racial justice, Interfaith collaboration, and Jewish engagement.  After 27 years as an English and Spanish teacher in the northern suburbs of Chicago, she says, "her work with Tikkun Ha-Ir and WIVEC is the opportunity of a lifetime, and the fruition of her goals for social justice".  She currently lives in Grafton with her husband, Rob, and her dog, Joey.  She has two grown children, a daughter in Evanston, IL and a son in Minneapolis, MN.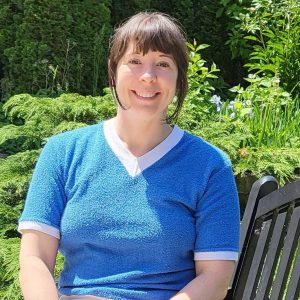 Brandice Kirchner, Food Justice Director
Brandice Kirchner (she/her) studied Conservation and Environmental Science at UW-Milwaukee, then went on to get a Master's of Science in Sustainable Management. She was an environmental educator at an urban nature center, and a focus in programming became cooking with food-insecure children. From there, she worked as a volunteer coordinator and then a partner relation coordinator at one of Milwaukee's food banks. She was responsible for overseeing the partnerships of over 140 area food pantries and meal programs. Brandice loves the intersection of gleaning vegetables and cooking for the food insecure. Gleaning helps reduces waste, and then alongside volunteers, the produce is turned into healthy and delicious meals for those in need. Brandice describes her role as Food Justice Director at Tikkun Ha-Ir as her "dream job."
Contact Brandice for Veggie Chop Shop and Gleaning volunteer opportunities and community partnership opportunities!
Emma Knott, Communications & Administration Associate
Emma Knott (she/her) recently joined Tikkun Ha-Ir as our Communications and Administration Associate. Emma is a recent graduate of both Marquette University and the Milwaukee Institute of Art and Design. Emma is passionate about service and social justice, and during her time at Marquette, she was part of Midnight Run's meal service and M.A.R.D.I. G.R.A.S. (Making a Real Difference in the Gulf Region and Areas Surrounding). Her recent graphic design and communication work includes marketing for the Office of Advancement at Marquette University and freelance work for Small Good Positive Impact Marketing and their client Lawndale Christian Legal Center in Illinois. She has been working on Tikkun Ha-Ir newsletters, programming promotion, longterm internal organization, website design, and company branding.
Contact Emma for questions about our Newsletters or to be added to our contact list!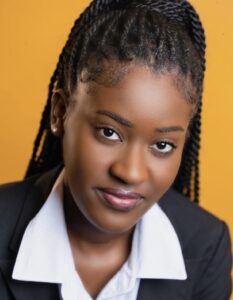 Riane Ntabala, Tikkun Ha-Ir Intern
Riane Ntabala (she/her) is our amazing new intern this fall! Riane is a Junior at Marquette University studying Social Welfare and Justice & Sociology. Riane is from Milwaukee, WI and is a current RA at Marquette! Riane's dedication to community service extends beyond her professional life. She has volunteered at Feed my Starving Children in Brookfield during the summer of 2018 and  2019, leading food distribution and sorting efforts for volunteer groups. Riane has also been involved in academic and cultural organizations. She is still part of the Marquette Honors Program, and the  Educational Opportunity Program (EOP). Riane has held leadership positions for 2 years as Vice President and Secretary of the African Student Association (ASA). She loves meeting new people and is looking forward to her internship with Tikkun Ha-Ir this year.