Meet the Tikkun Ha-Ir Team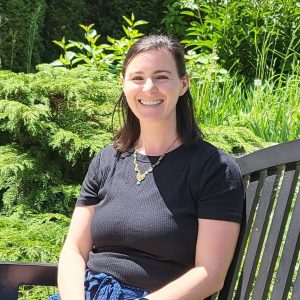 Sami Stein Avner, Executive Director
Sami Stein Avner (she/her) is thrilled to take on the role of Executive Director at Tikkun Ha-Ir of Milwaukee. She is a native of Mequon, WI and grew up deeply involved in the Jewish community through Milwaukee Jewish Day School, Camp Interlaken JCC and BBYO. After graduating from UW-Madison in 2008, Sami worked at Northwestern University as the Program Manager for the Kellogg Management Education for Jewish Leaders program. She then earned an MBA in Non-profit Management and MA in Jewish Professional Leadership from Brandeis University's Hornstein Program. While in Boston, Sami was a PresenTense Fellow working to create a young adult Jewish community, as well as a volunteer with the JCRC's Reach Out! Program. Most recently, Sami lived and worked in Los Angeles running the Diller Teen Fellowship Program, an international program connecting a pluralistic cohort of teens to Tikkun Olam, Jewish Identity, Leadership and Israel. She and her husband and sons are excited to be back in the Midwest and starting this exciting journey with Tikkun Ha-Ir.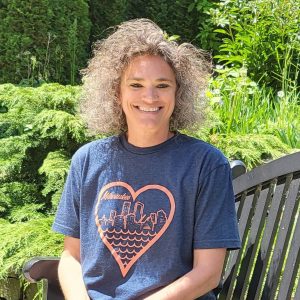 Rhonda Lindner, Jewish Education & WIVEC Interfaith Organizer
Rhonda Lindner (she/her) worked for 27 years as a public school teacher, teaching English and Spanish.  For many years she led a highly successful philanthropy and social action service club.  At her former congregation, Makom Solel Lakeside in Illinois, Rhonda participated in many social justice campaigns and served on the education committee of the religious school. She has also coordinated civic engagement campaigns with the URJ RAC-IL in Illinois and Wisconsin. Since January 2022, she has been serving both as an interfaith organizer for WIVEC and as a Jewish educator for Tikkun Ha-Ir. Rhonda moved to Grafton in early 2020 and lives with her husband.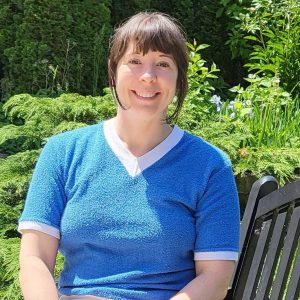 Brandice Kirchner, Food Justice Director
Brandice Kirchner (she/her) studied Conservation and Environmental Science at UW-Milwaukee, then went on to get a Master's of Science in Sustainable Management. She was an environmental educator at an urban nature center, and a focus in programming became cooking with food-insecure children. From there, she worked as a volunteer coordinator and then a partner relation coordinator at one of Milwaukee's food banks. She was responsible for overseeing the partnerships of over 140 area food pantries and meal programs. Brandice loves the intersection of gleaning vegetables and cooking for the food insecure. Gleaning helps reduces waste, and then alongside volunteers, the produce is turned into healthy and delicious meals for those in need. Brandice describes her role as Food Justice Director at Tikkun Ha-Ir as her "dream job."
Contact Brandice for Veggie Chop Shop and Gleaning volunteer opportunities and community partnership opportunities!
Kit Ludi, Development & Administration Associate
Kit Ludi (they/them) is a Milwaukee transplant originally hailing from the Land of the Midnight Sun. They live in Riverwest with their partner, best friend, and two cats. Kit is a remote attendant of Congregation Bene Shalom (in Skokie, IL), the first Deaf- and hard of hearing-inclusive synagogue in the United States. They teach and tutor American Sign Language in addition to working for Tikkun Ha-Ir. A passionate believer in community care and mutual aid, Kit is thrilled to be assisting in making a difference and serving their neighbors.
Contact Kit about marketing, website updates, newsletters, fundraising, and/or social media!
Julia Zima, Food Justice Intern
Julia Zima (she/her) is Tikkun Ha-Ir's summer 2022 intern. Originally she is from Chattanooga, TN, but came to Milwaukee to study at Marquette University. She will be graduating in the spring of 2023, majoring in Environmental Studies and Peace Studies, with a minor in Spanish Language and Culture.  She loves Milwaukee and finds it to be such a rare and beautiful place!
Contact Julia with any questions about Gleaning!